History Of RUDRA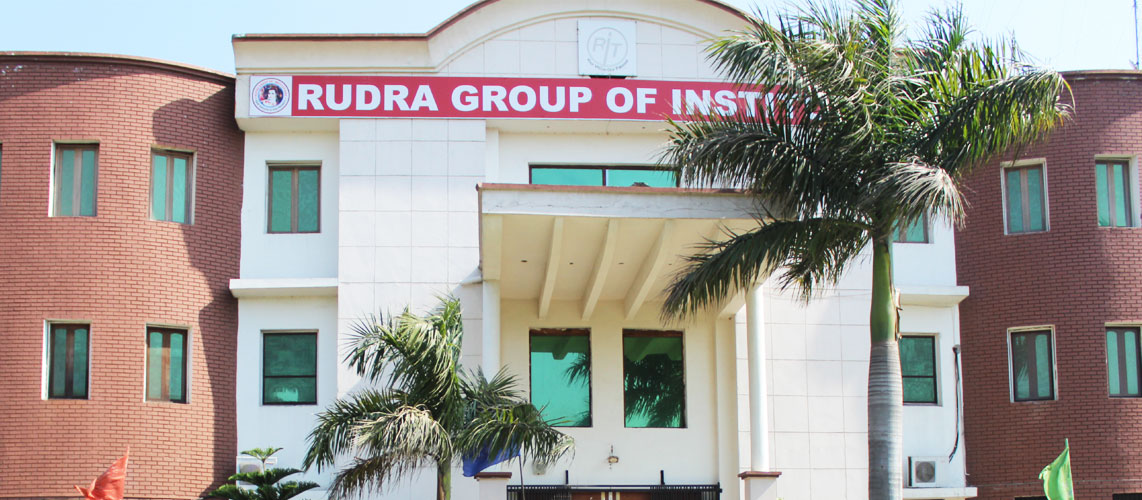 The Rudra Institute of Technology was founded in 2010 by renowned educationist Dr. Somendra Tomar with a dream to create an educational institution firmly rooted in Indian values with a modern outlook and approach. The organisation through its institutions opens a world of infinite possibilities for its students. The institute has evolved over the 12 years of its conception and has emerged as a leader in the field of education in West Uttar Pradesh.
Today, Rudra Institute of Technology campus is a self-contained sylvan complex spread over an area of about 10 acre and located about 18 km near Meerut City and about 16 km from Hastinapur. The location stands at 29 0 5'0''N and 77 0 52'0''E, the height above mean sea level being 219 meters (718.5 feet).

Our institute has been successfully able to create the dynamic environment. It has the sanctioned staff strength of 500 comprising teaching, scientific, technical, administrative and supporting personnel. The highly qualified and industry experienced faculties at Rudra Institute of Technology are redesigning the management curricula in tune with the changing dynamics of the business environment to make the students ready to take the challenges and risk of the corporate world by horn.
"The primary aim of education is the manifestation of perfection already present in man and woman"
- Swami Vivekanand
We become what we dream with faith-filled action. We at RIT., believe that education should foster independent thinking, creativity, exploration and experimentation as a life- long process – All without compromising moral and ethical values. The purpose is to bring out and optimize the hidden potential of every child in the physical, intellectual, emotional and spiritual planes. We nurture young men and women of character, competence, attitude and passion and prepare them for a balanced, healthy, happy, ever-growing, international-minded, out-of-box thinkers living to make a contribution for making the society and the planet-earth a better place to live.

A shift in the policy framework spread over the last couple of decades has resulted in the expansion of the horizon of business activity. With economic development pushing consumption level, the business sphere is continuously growing. Thus, opportunities are galore now. Efficient managers and professionals are required to accomplish the goal set by industry houses. Managers are expected to possess a specific skill set of the business management. Such a demand of quality professionals is expected to continue in the upcoming years as well. However, the matter of concern is that even though there is no dearth of number of management graduates in the country, very few are capable to meet the industry`s demands and deliver satisfactorily. The prevailing scenario is of great concern for management education. However, the situation also provides an excellent opportunity for business schools to contribute towards nation building by providing quality education. To create an atmosphere ideal for quality management education, there is need to create a dynamic environment that is capable of inculcating all possible virtues of an able manager into the students.

Rudra Institute of Technology, Mawana Khurd (Meerut) is built on a foundation that embodies all the qualities that have made Rudra group of institutions world-class over the last decade. It has instituted global standards in education, training and research with state-of-the-art infrastructure and the latest teaching methodologies. With industry-integrated curricula, institute trains future leaders of the corporate world by blending modernity with tradition in each of its students. The overall campus life is very exciting and vibrant where students are involved in various activities which provide them with a host of opportunities to constantly reinvent themselves, handle new situations & technology, understand people management skills and experiment with new things which prepare them to become not only accomplished professionals but also good human beings. The campus provides a multicultural environment with the presence of students from across India, who share the diversity of regions, ethnicities, flavours and cuisines giving the campuses a global outlook.